By far the most popular feature of snappy fax is the ability to forward incoming faxes to email accounts.
In order to perform this, snappy fax must have a default email account setup. You can setup a default email account by clicking the 'Email Accounts' button on the Tools & Accounts ribbon tab.
Note: you should refer to your regular email program (Outlook, etc.) for the correct settings. The required information will vary from one internet service provider to another and there is virtually no standardization, so guidance on what the settings should be is difficult for us to provide.
The maintenance screen looks like this: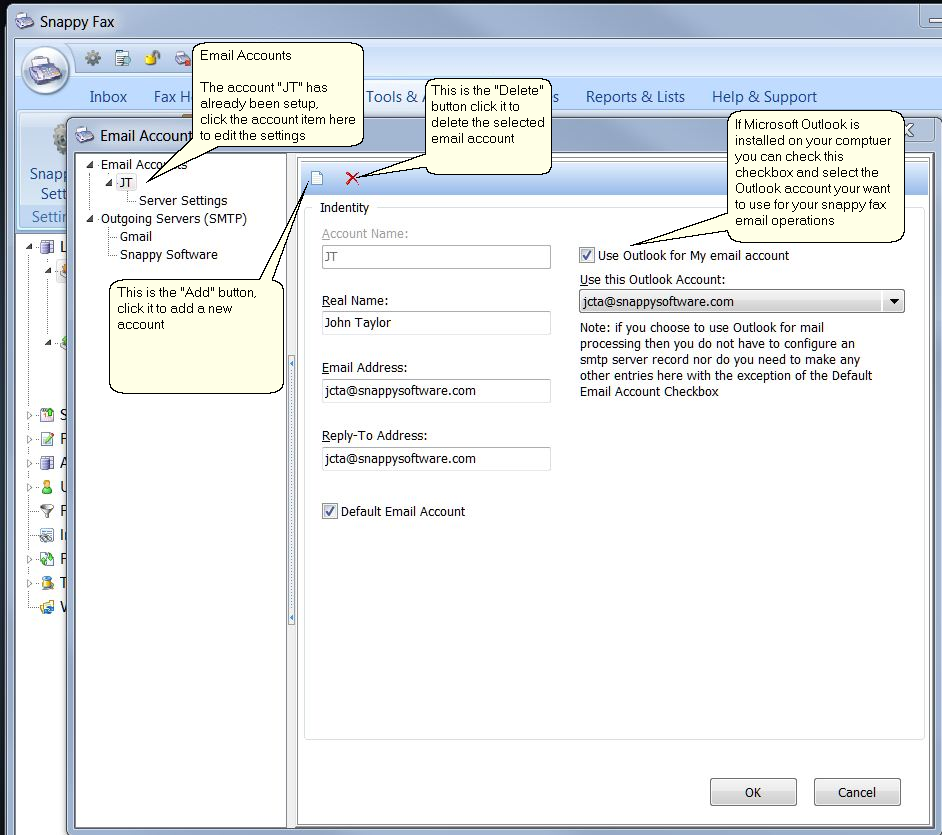 Email Account server settings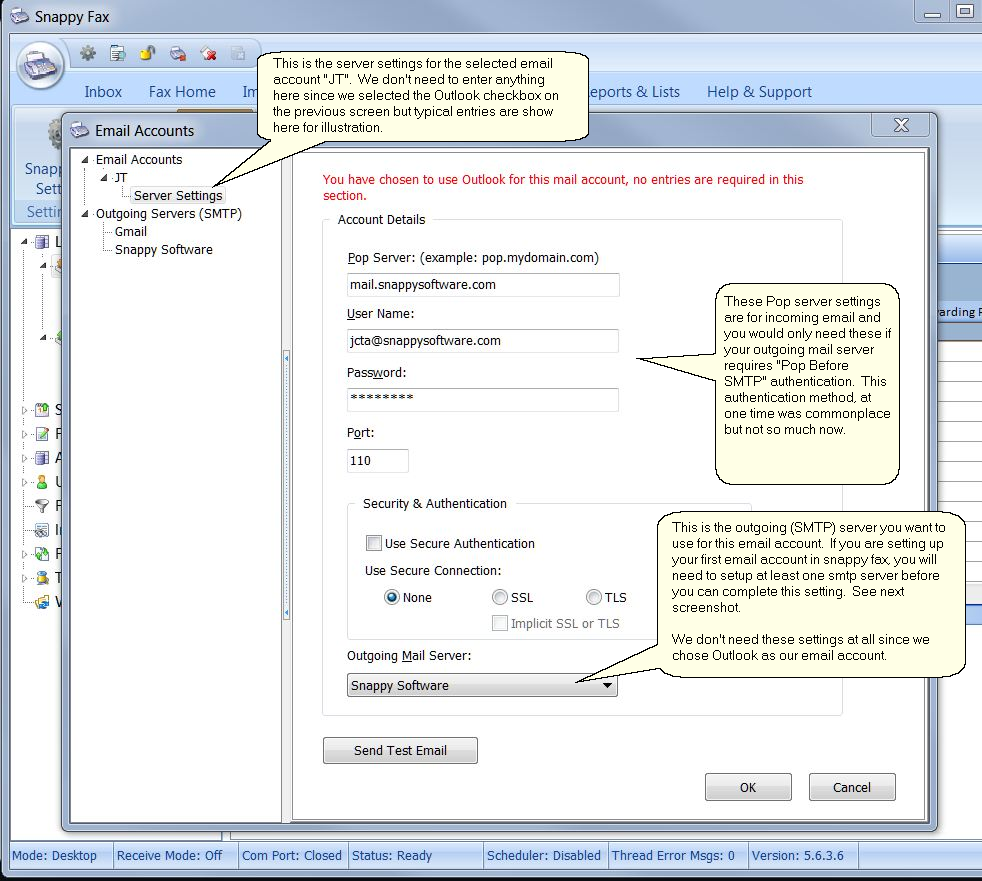 Smtp Server Settings
Click on 'Outgoing Servers (SMTP)' to access the smtp page. Add your smtp server information here: