The general settings screen is shown below, most items are self-explanatory. Below the image are a few comments on a few items, the meaning of which may not be obvious.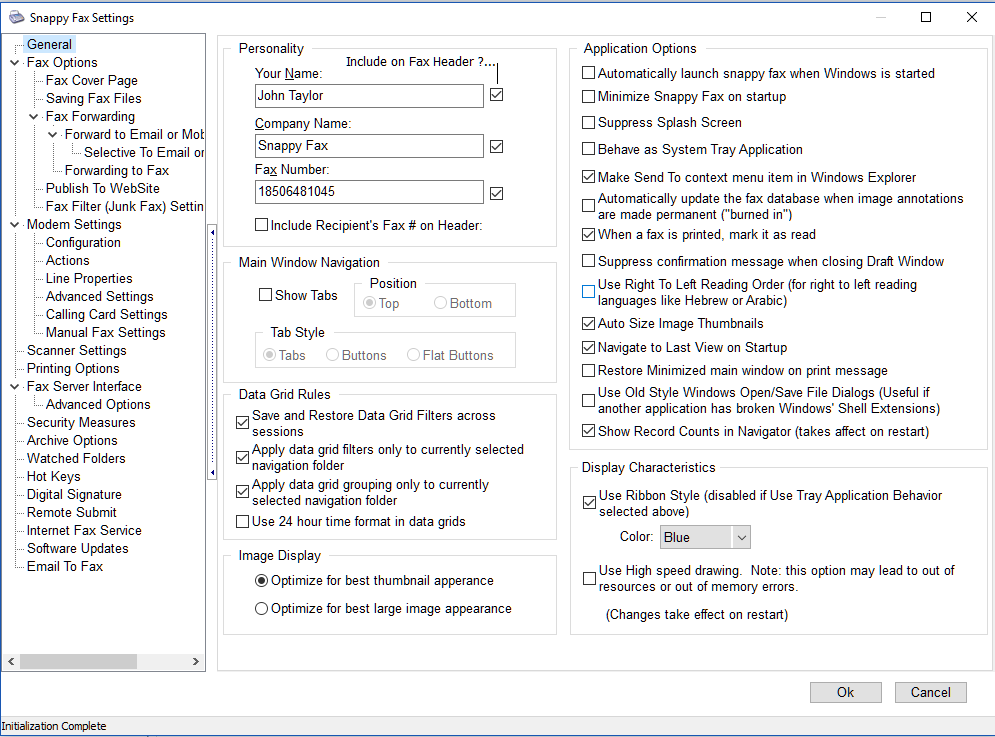 System Tray Application
A 'tray application' is one that is not present on the windows task bar. It's icon will appear in the system tray

When you click the close button at the top right of a tray application's main window, it will not close the window and shut down the program. Instead, it will minimize the application to the system tray.
Data Grid Rules
Snappy Fax has very powerful data grids. You can sort, filter and group the data display girds in almost an conceivable way. If you want to save the current grid state across sessions or apply differently to each folder or globally, consider the options in this section.