Snappy Fax can import address book entries from either a tab delimited text for or a csv (comma separated values) file.
To import a file into the address book, first click the 'Address Book' button on the 'Tools & Accounts' ribbon tab to open the address book maintenance screen. This screen has an import button on its toolbar, click the 'Import' button to bring up the import screen.
If you have an Excel file with your contents, save it in .csv format, snappy fax can only import csv (comma delimited) or tab delimited files.
The import screen looks like this: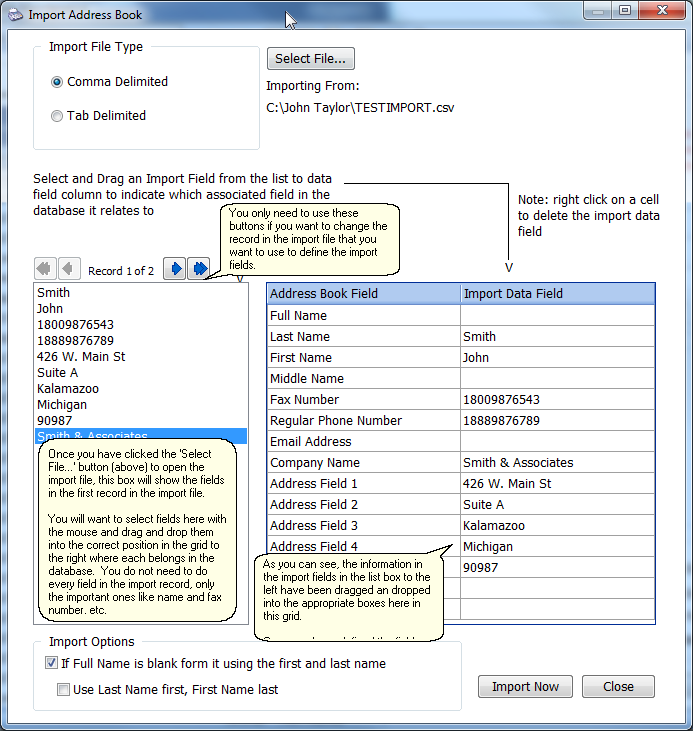 The import procedure is a relatively simple process of taking an import record from the import file and "mapping" it to the database fields in snappy fax's address book database. Just drag and drop from the import field list box to the appropriate box in the database grid.