The Snappy Fax Main Window: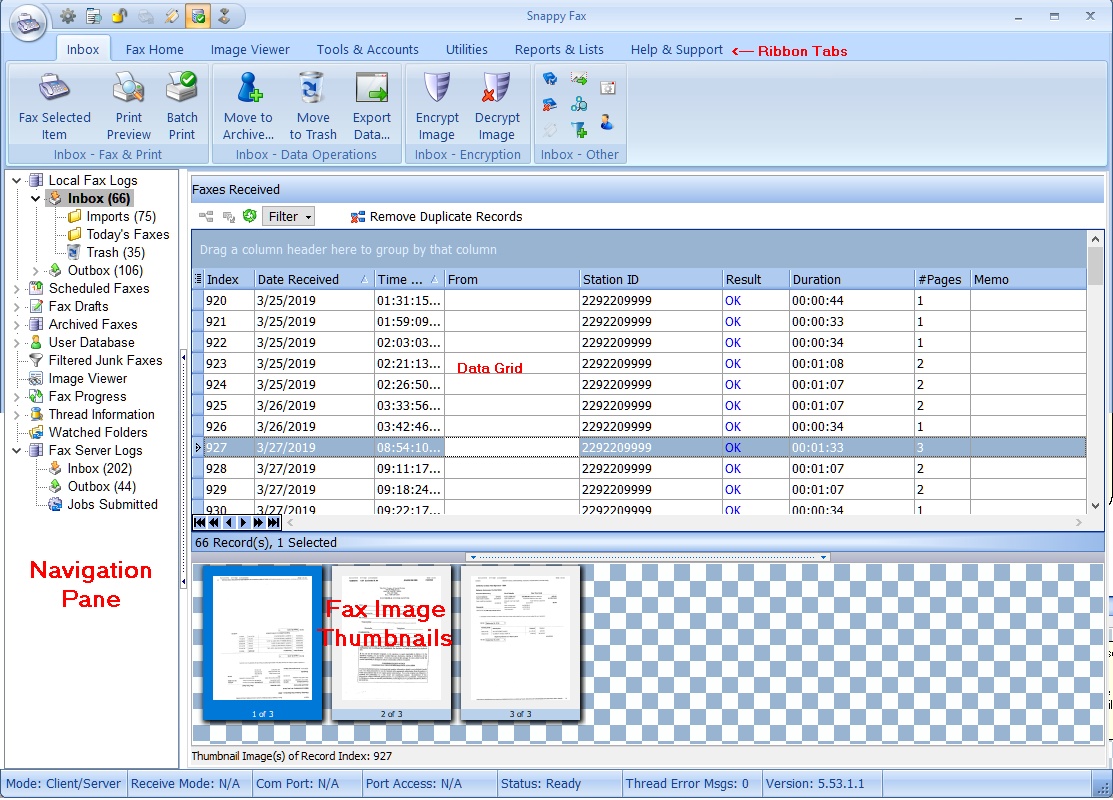 Navigation Pane:
The main window consists of various "views". You can access a view by clicking on the item in the navigation pane.
Data Grids:
Data Grids represent a view of database records in Snappy Fax's database. As you can see in the navigation pane, there are views for outgoing and incoming fax records. In addition, there are other views for archived faxes, fax drafts and others. Note that here you see a view for "Fax Server Logs". If you have not configured Snappy Fax for use with Snappy Fax Network Server, you will not see these items in the navigation pane.
Fax Image Thumbsnails:
When you select an item in the data grid, the fax image thumbnails are rendered in the pane below the data grid. If you want a full page view of a thumbnail, simply double-click on the thumbnail image.