In order to use Snappy Fax for sending or receiving faxes, it needs to know about your modem, this is the only critical setting that must configured before you can use snappy fax. The only exception to this is if you are using snappy fax as a client to the fax server, in that situation, no modem is required since the fax server software will be processing all incoming and outgoing faxes.
When Snappy Fax is run for the first time, the Express Setup screen will be presented: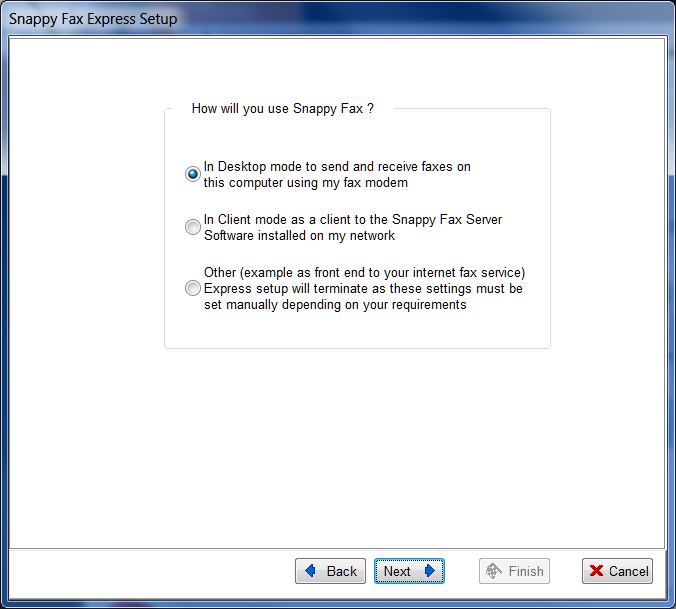 If using snappy fax in desktop mode, this is the next screen: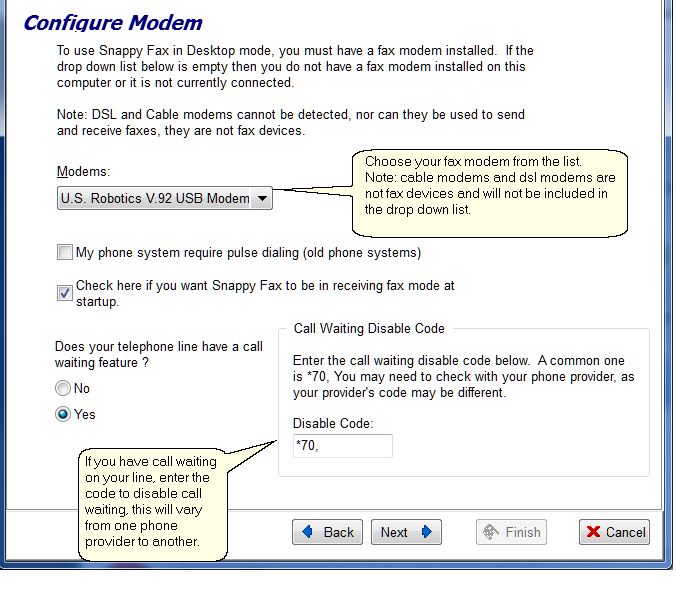 If using in client/server mode, this is the next screen: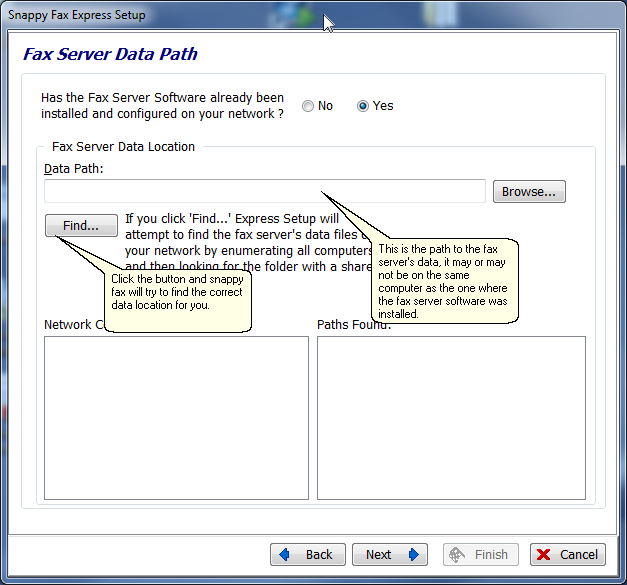 Express setup is complete when you have finished either of the screens above, you can use snappy fax settings to further configure other options. At this point, your
minimum required configuration is complete.
Note: if you click Cancel to exit Express Setup, it will not be invoked again, you will need to go to settings to configure these options.