After purchasing the fax server software, you will receive a license email. The email will contain a file attachment containing your license. You DO NOT need to open the license file, simply save the license file to your hard disk and then from the apply license screen, navigate to that file.
To apply the license click Help | Apply License key from file on the main menu.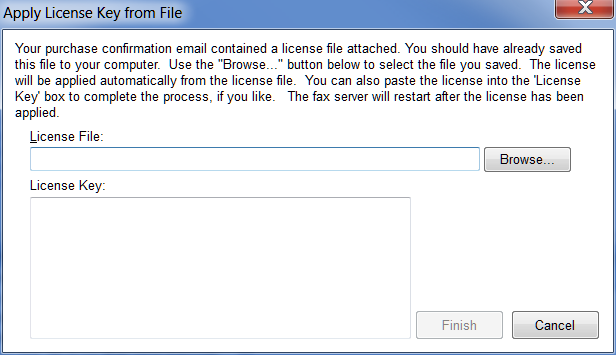 Use the Browse button to locate the license file you saved then click Finish.
If you have managed to open the license with Notepad then copy it to the clipboard and then paste into the License Key area and click Finish.