THE GOLD STANDARD IN FAX SOFTWARE
For 20 years, businesses around the world have trusted Snappy Fax to automate fax processing, integrate with practice management systems and manage their fax documents.
If you've landed here for the first time, you've asked yourself this question: How can I send faxes from my computer?  Well, you've come to the right place, the answers are here, read on!
Why should I use Snappy Fax?
Integrates easily with EMR and other Practice Management Software
Beautiful and Intuitive Interface is easy to use
Traditional fax model (fax modem) or internet fax server
Easy migration path to "the cloud"
Powerful and Flexible fax document management
Proven technology for over 20 years
Snappy Fax is great!!!! Our office has been battling with unreliable fax software. After going through several fax solutions we found Snappy Fax to be the easiest, fastest and most stable way to send batch faxes. On top of that, it costs less than half of what our unreliable, big brand software cost. Thank you for saving our time and much headache by creating this great software! Keep up the good work!
Ben Havilland
I just wanted to tell you how happy I am with this program. In fact, in the 30 years I've been working with computers, I cannot remember one single  program, save Snappy Fax, that I was totally happy with. The program works flawlessly – updates are timely and install without a hitch and your service and support are second to none!
Sam Hayes
Incredible Design
Snappy Fax's beautiful design is the result of over 20 years of user testing and feedback.
Our modern interface, fun to use, try it and see!
Michael in Tel Aviv says:
"Thanks for hard and clever work in accomplishing a software masterpiece – elegant, not heavy, efficient in every regard – that has everything really needed, including annotations. "
High appreciation for God-inspired minds"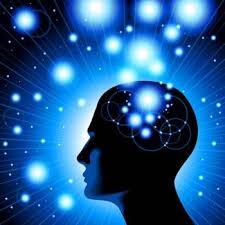 Intuitive, easy to use
Get started fast! Most users don't need to consult the help file or other documentation to become productive with Snappy Fax immediately.
Bruce in Minnesota says:
"I just wanted to write to you and thank you so much for writing this MARVELOUS program! I find it so easy to use and so handy and so versatile and so featured. THANK YOU. THANK YOU. THANK YOU. "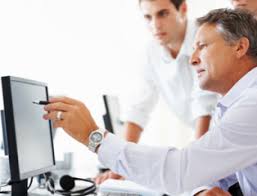 Automate, Integrate, Innovate
There are so many ways to automate your fax processing with Snappy Fax. It integrates well with other systems and our users are continually finding new innovative ways to implement its advanced features.
Bernie in Kansas says:
"It is one of the best integrating programs I have used. I've had it two days and I feel 200% more productive! Outstanding little piece of software !"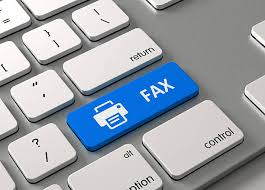 What We Do
We do Fax Software!  How to send a fax from a computer is our business.  Whether you want the traditional fax model or email to fax, we have you covered.
Over 30,000 users in almost every country on the globe can't be wrong.  Snappy Fax is the favorite of thousands worldwide and has been since 1999.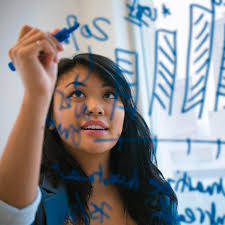 Who We Are
We are software developers, our development company was born out of need in 1999.  Our goal was to develop business software that is:
Above all, productive
Secondly, intuitive and easy to use
and finally, has a rich feature set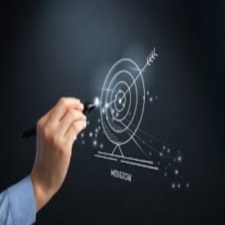 Our Mission
Our mission is to provide:
Firstly, Prompt Technical Support
Additionally, further enhance Snappy Fax to adapt to the changing world of fax
and finally, let our users drive the feature set, not our preconceived notion of what they want or need
How does Snappy Fax Work?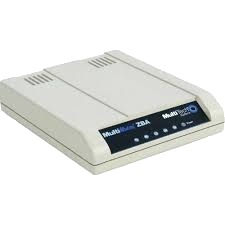 The Traditional Fax Model
Snappy Fax can send and receive faxes on your computer using a fax modem connected to your existing fax line.   Just install your fax modem , configure Snappy Fax to use that modem and you're ready to go.
Check out our tutorials page to get started fast!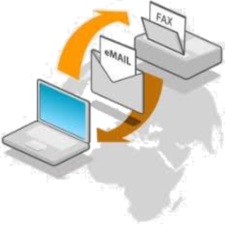 Internet Fax Server
Snappy Fax can send and receive faxes from your FaxAge or SRFax internet fax account.  Sending faxes is the same process as using the traditional fax model, but delivery is handled by your internet fax server.  Snappy Fax monitors the internet server and delivers incoming faxes right into your inbox.
There's a Version of Snappy Fax for Everyone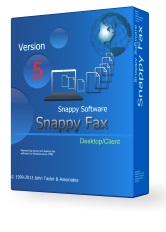 Snappy Fax Desktop/Client
This is the original, all-time favorite of thousands in its latest incarnation.  Tons of features, Great Value!  This is where it all started.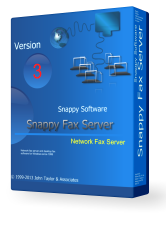 Snappy Fax Network Server
If you need fax capability for multiple workstations on a network or you need to support more than one fax line, Snappy Fax Server is for you.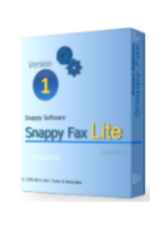 Snappy Fax Lite Edition
Low-volume or occassional fax users with limited needs will find Snappy Fax Lite best suits their needs.  Popular but more limited feature set,  lower price, good value.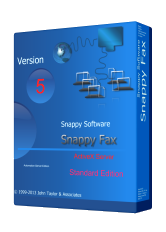 Snappy Fax ActiveX Server
A programmer, needing fax functionality in your application?  Snappy Fax ActiveX Server has all the fax functionality you'll ever need.

Compatibility
All versions of Snappy Fax are compatible with all Windows versions from Windows XP forward.  We no longer support Windows 2000.  All Windows Server Versions are supported.  Compatible on Apple Macs running Windows in a Parallels virtual machine.

Free to use for 30 days
Snappy Fax is free to use for 30 days.  These are not "demo" versions, they are the full version and there are no missing features during the evaluation period.  If you find you need more time to complete a thorough evaluation, contact us for a temporary license.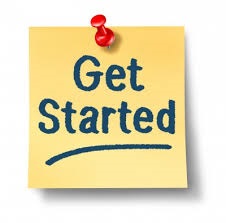 Click Here to Get Started Now