THE GOLD STANDARD IN FAX SOFTWARE
Trusted by thousands for over 20 years, Snappy Fax is the best integrating fax software on the market today.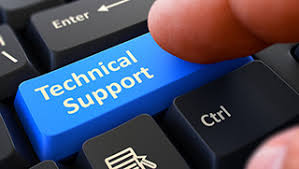 Technical Support
We provide technical support via email to all users who have a valid support/maintenance license.  We also provide remote support on your computer in special circumstances requiring it.  We provide support 7 days per week, including most holidays.
We will be able to provide you with a solution promptly if you will follow these guidelines.
Support Guidelines and Recommendations
Rule #1 Make sure you have the latest update
Be sure you have the latest update to Snappy Fax before reporting an issue to technical support.  It is very likely that the issue you are experiencing has already been fixed.
To check for an available update, click the "Check For Software Updates" button on the Help & Support ribbon tab.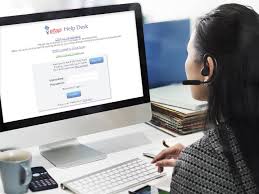 Use Help - Technical Support in Snappy Fax
Snappy Fax contains a 'Technical Support' button or menu item. You should use that to initiate your technical support email request.  You must have your email settings already established in snappy fax so that this information can be sent to us via email.
Use the Technical Support button to ensure that the .tsd file is generated and attached.  When prompted please provide a description of your problem.
If you will need to send the email from another computer, use the save button to save the .tsd file.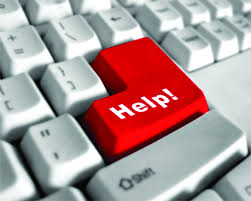 Send us the .tsd file
The .tsd file (tech support data) contains information about your computer configuration:
Computer configuration
Snappy Fax configuration
The state of certain internal flags and background threads
Internal message listing
The tech support data is generated when you click the 'Technical Support' button on the Help & Support menu or ribbon tab.  That window also contains a save and email button that you can use to send it to snappy fax tech support.
It is critical that we have this information and have time to digest it before we can diagnose the problem you are having.
Note that the .tsd file does not tell us what the problem is, you will need to describe the issue yourself.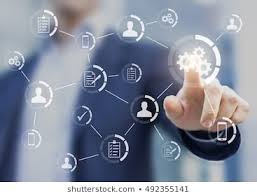 Describe the problem in as much detail as possible
Describe the problem you are having in as much detail as possible including the steps in 1,2,3 fashion that it takes to duplicate the problem.
We frequently get tech support emails, with no .tsd file and a description like "snappy fax is not working".  Obviously, this gives us nothing to go on and only results in an exchange of more emails.
Our number 1 first response to most tech support emails is "please send us the tech data".
We also get .tsd files sent to us with no description of the problem whatever.  Please always describe the problem, the .tsd file cannot tell us *what* the problem is.
Also, please note that if you send an email to tech support and say "I got an error message" and you do not know the EXACT contents of the error message, that is of absolutely no value, please write down the EXACT text of the error message.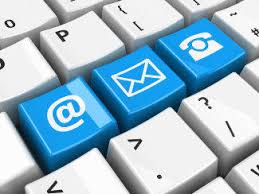 Send a transmission log when appropriate
Many tech support inquiries are regarding a failed fax session and why it failed.  Most of these situations is where there was some type of external problem, like noisy phone lines or similar issues.
We need a transmission log in order to diagnose such problems.  The transmission log contains the complete conversation between the software and the modem and the modem and the remote fax.
You can provide us with transmission log for any fax session by:
Right click on the item in question in the inbox or outbox
Select 'View Transmission Log' from the popup menu
Use the 'Save' button to save to a .txt file
Attach the .txt file to email to us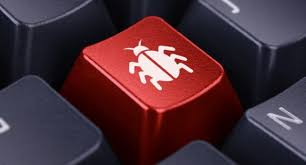 Send in Bug Reports
If you encounter an unexpected and unhandled exception a bug report screen will appear on your screen.
The bug report screen looks like this:

Click the "save bug report" button, save the bug report to a .txt file and attach it to a tech support email.  You may use the "send bug report" button but there is no guarantee we will receive it.
The bug report will give us invaluable information as to the type of exception and the location in the code base.
Please DO NOT take a screenshot of this bug report screen and send that to us, we know what it looks like and showing us the image is of no value.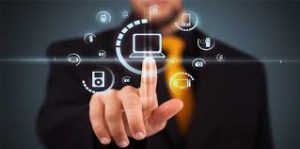 Remote Support Sessions
Sometimes it is necessary for us to login remotely to your computer to investigate a problem.
We use GoToAssist for the remote link.  You must start the remote session from your computer for security reasons.  We will send you a remote support url and security code.  You will need to use that link to start the session in your web browser.
If you do not start the session within 2 hours, it will expire.
When you receive a remote support session request, please respond and open the session prompty.  Someone will be waiting on you at our end.
Note that once you log us into the remote session, you do not need to stay at the keyboard.  You can continue with your duties unless we ask you to demonstrate a problem to us.  We can work unattended, however we will need to control the keyboard and mouse during the session.  If you attempt to continue using your computer while we are logged in, we will not be able to continue the session.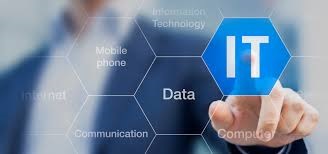 Using 3rd Party Consultants
If you have an IT professional that regularly helps with computer issues, by all means use their services, if you like.
However, if they are not familiar with Snappy Fax, it is very likely that they will cost you money unnecessarily.  By the time you educate them on the basics of Snappy Fax and what your problem is, the issue could have already been resolved by contacting us directly.
If you use a consultant, please let them handle the issue, we do not like email conversations involving multiple people, someone will miss the resolution that we have already provided in an email to someone else.
When we reply to a tech support issue, please read the reply carefully!  If we ask you a question, please answer the question, it is important.

"How to" Questions
If you have a "how do I…" type of question then please check out the help documentation before sending a tech support email.  You can access the help file from Help on the menu.  The help file distributed in html help and pdf format.  Chances are your question can be answered from those resources.
You can also check out the Frequently Asked Questions section on this website.