THE GOLD STANDARD IN FAX SOFTWARE
Trusted by thousands for over 20 years, Snappy Fax is the best integrating fax software on the market today.
Alternate Payment Methods
Occassionally, a user cannot or prefers to not use our Paypal gateway to purchase a license, eventhough a paypal account is not required.  Paypal also has a few restrictions, for example they will not process a transaction for residents of certain countries.  We have an alternate credit card processor that will process these transactions.  Click the link to the desired product below to be redirected to their order page.  If you would like to pay by check you can do so.  The mailing address for orders paid by check is shown below.
Snappy Fax Desktop Standard Edition $49.99
Snappy Fax Desktop SG3 Edition $69.99
Snappy Fax Lite Edition $29.99
Snappy Fax Server Standard Edition $99.00
Snappy Fax Server SG3 Edition $149.00
Additional Clients For Licensed Fax Server $49.99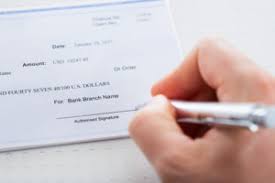 To Pay by Check:
Make Checks payable to: John Taylor & Associates
Mailing Address:
9446 West Highway 98 Port Saint Joe, Florida 32456
Note: we reserve the right to wait until your check clears our bank before issuing license key