THE GOLD STANDARD IN FAX SOFTWARE
Trusted by thousands for over 20 years, Snappy Fax is the best integrating fax software on the market today.
Snappy Fax Desktop Features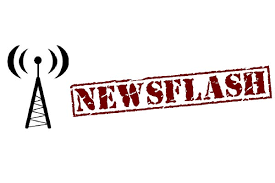 Email to Fax is Here!
The latest update to Snappy Fax Desktop includes an Email to Fax feature.  You can now send a fax with snappy fax desktop right from Outlook or other email programs.
#1 Most Popular - Forwarding to Email
You can automatically forward faxes to any number of email addresses.   Selective forwarding allows you to forward faxes to email addresses selectively depending on the fax number the fax was received from.
#2 Most Popular - Watched Folders
You can configure any number of "watched folders".  Snappy Fax will monitor these folders and automatically send the fax file when a new file is added to the folder.
Incoming Faxes
Save Fax Images to any local or network drive
Use flexible templates to provide descriptive file names to help identify the fax sender, date and time
With Junk Fax filters you can reject faxes from known fax "spammers"
Outgoing Faxes
Fax documents from your scanner with the included scanner interface 
Use the Windows command line to send faxes
Sign your outbound faxes with your signature stamp
Use draft mode to create compound multi-page faxes from diverse sources to send in a single transmission
Select your fax recipients directly from Outlook Contact list
Schedule faxes to be sent at a specific date and time in the future.
Cover Pages
Ready-to-go stock cover page templates are supplied.
Use the built-in cover page designer to build your own cover page from scratch or modify a stock template to get the look and feel you want.
Easily add your company logo to stock cover pages.
Address Books
You can create an unlimited number of address books.
Import your contact information from csv files.
Contacts from Outlook can be easily imported.
Image Markup Tools
Mark-up or Annotate your fax images with these tools:
Custom Rubber Stamps
Text and Multi-line Text
Highlight
Eraser
Place Image
and more…
PK Compounder Ready
Snappy Fax Desktop integrates seamlessly with PK Compounder Pharmacy Software.  It's ready right out of the box, just set two options and you're ready to go.
See our tutorial on configuring for PK Compounder
Powerful Data Grids
Powerful Data Grids allow the ultimate in flexibility.  Organize your fax history the way you want.
Sort, group and filter your fax data in any manner you want.
Search fax data to easily find the desired fax.
There is a helpful tutorial on our tutorials page explaining the features.
Security
HIPAA Compliance is assured.
Fax images can be automatically encrypted or manually encrypted at any time.
You can lock out other users requiring password after a prescribed period of inactivity.
Individual fax records can be locked to keep from prying eyes.
Need a feature? Ask Us!
This is just a recap of Snappy Fax Desktop features, there are many more.  If you need a custom feature, please let us know, we consider all feature recommendations from customers!