THE GOLD STANDARD IN FAX SOFTWARE
Trusted by thousands for over 20 years, Snappy Fax is the best integrating fax software on the market today.

Email to Fax
Email to Fax is now included in the latest update of Snappy Fax Desktop/Client.  Here we will show you how to configure this option and how to use it.
You can send an email from any device, attach images and Snappy Fax will send to the designated fax recipient.
Firstly, you must set up a unique email address with your internet service provider or on your web server.  This email address should not be used for any other purpose.   You can monitor this address with your mail reader, if you like.  However, you should configure it to not delete emails from the mail server.
Secondly, open Snappy Fax and go to settings. Find the new settings category "Email to Fax". It's the very last category on the settings screen.
Check the "Enable Email to Fax" checkbox
Select the appropriate email account name from the drop-down box (more on that later)
If you will ever want to send a cover page you *must* select a cover page template file from the drop-down list.
If your mail server inserts a spam identifier into the email subject then enter it in the box indicated.  It must match exactly.  This is to assure the spam identifier gets stripped out before parsing the subject of the email.
See the screenshot below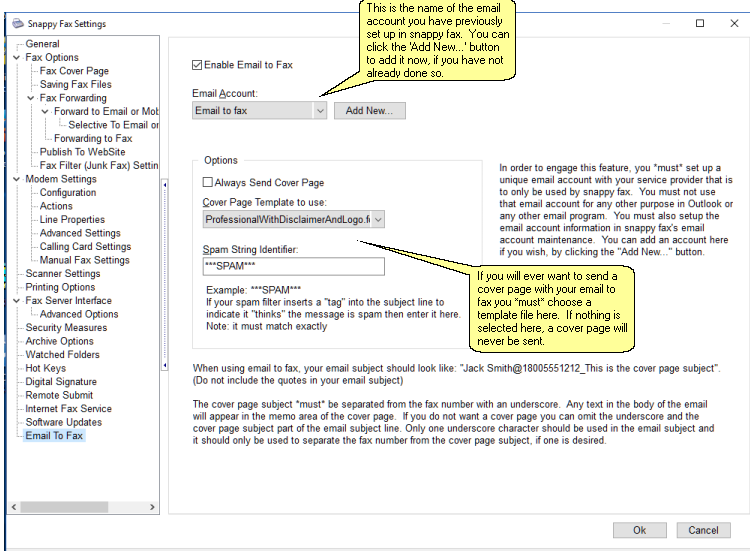 For the benefit of new Snappy Fax users or those  not familiar with setting up and email accounts within Snappy Fax:
Open the Email Accounts Maintenance Screen in Snappy Fax: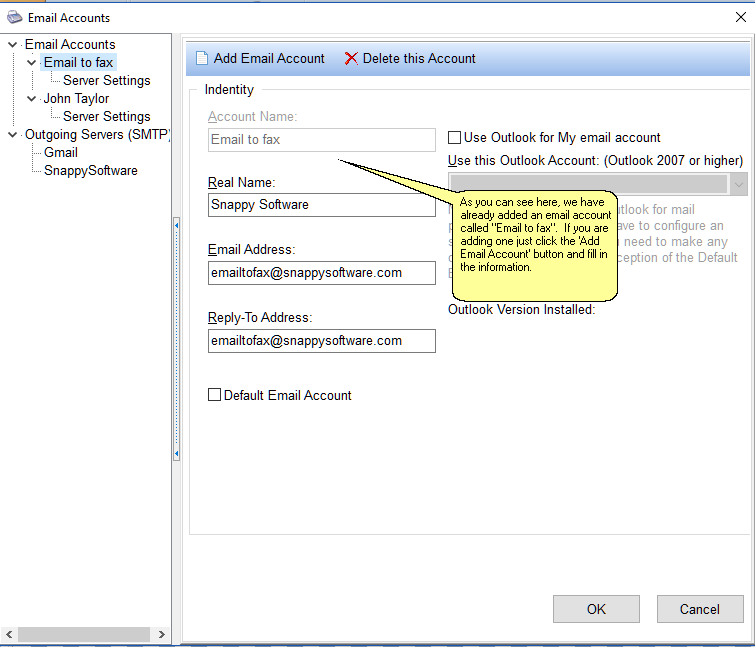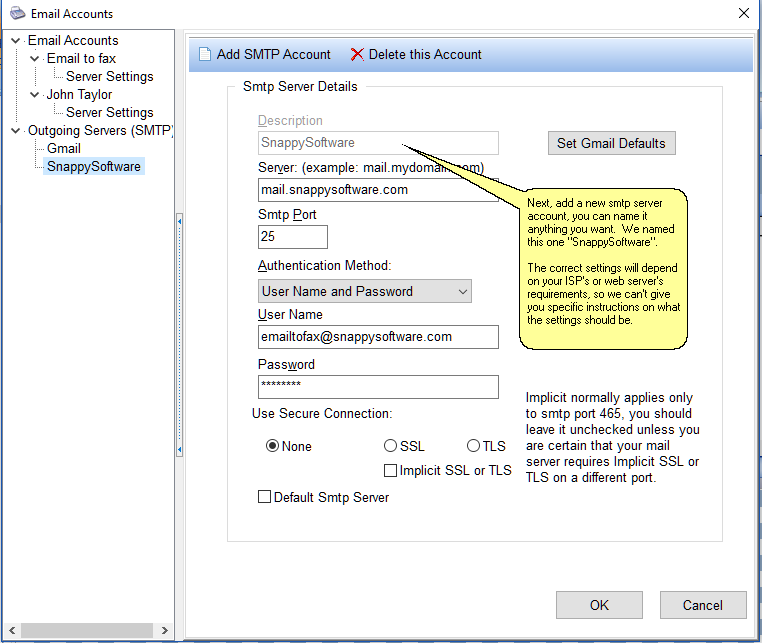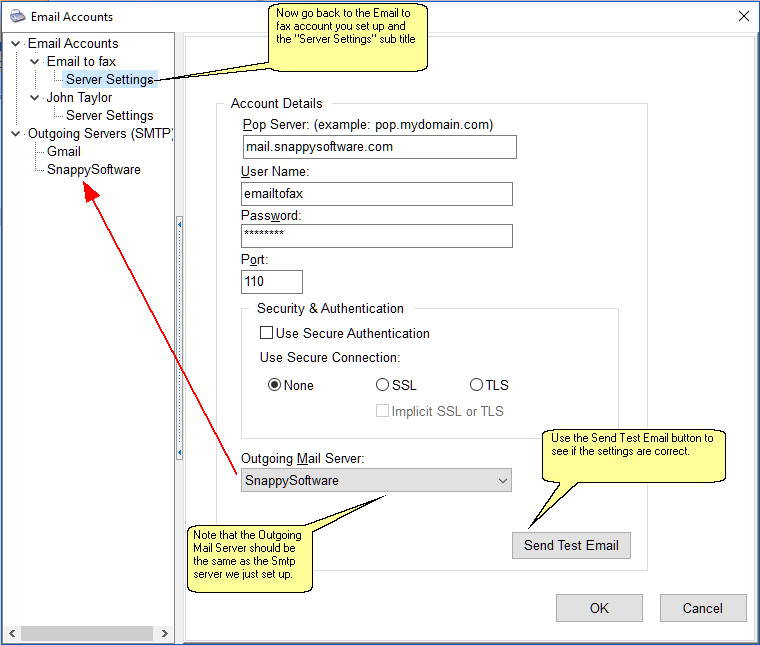 Now let's send a fax from Outlook: