Fax is here to stay, and most importantly, it is easier than ever.  You don't need a bulky, space-wasting fax machine.  All you need is a computer and an email to fax service and you're ready to go.
There are many advantages of email to fax services, here are just a few:
You do not need a fax modem or fax line
The service supplies your fax number
Everyone uses email, very easy to use
Most services are very cost effective
You can send a fax from anywhere, from any device
But however, on the other hand, there are a few drawbacks to many of them:
Firstly, a not so easy to use web-based interface to manage fax history
Secondly, a lack of search and preview features
and finally, HIPAA compliance may be suspect (they all claim to be)
We originally designed Snappy Fax prior to email to fax era, but we have not ignored this need.  About 4 years ago, we realized that we must include an interface to some email to fax services.  Initially, we supported about a dozen of them.  From experience, we found that many of them fell short of our requirements.  We trimmed all but two from the currently supported services either because security or reliability was lacking.
The primary attributes we looked for were:
First of all, HIPAA Compliance
Furthermore, Reliability in Fax Delivery
Certainly, it had to have an API interface to their server over a secure HTTPS connection
Just as importantly, Customer Support
and finally, Affordable Pricing
As a result, there were two and only two that met our standards:
Both of these services meet our standards.
Where we fit in:
Snappy Fax is an excellent front-end to your email to fax service.  No slow, feature poor web-based interface to use, Snappy Fax is fast and you're in control.
Snappy Fax Desktop/Client now includes email to fax capability.  Use it remotely from any device to deliver faxes from your email.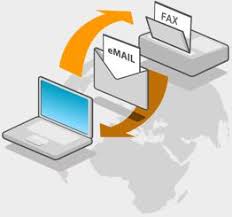 Internet fax service or traditional fax model, you can send your email to snappy fax and have it deliver the fax.